8 Sep 2015
Maltby Academy Joins the 3G Evolution
GreenFields were selected by Maltby Academy, Rotherham, Yorkshire, to install a new 3G Evolution XQ multi-functional pitch as part of a £10.9 million refurbishment for the whole school including a business and enterprise centre. Maltby Academy had a very successful previous year in football – the scholarship team were crowned winners of the Yorkshire and Humberside under 19's British College's League in their first season and their Year 9 football team recently reached the Rotherham School Cups Final.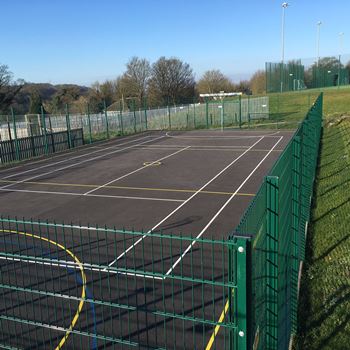 There is also a focus on the community and sport: the Maltby Sports Partnership Easter camp was a huge success, enabling young children of various ages and sporting ability to participate in a wide variety of sporting activities, such as tag rugby, football, street dance and basketball in the Academy's sports facilities.
The Evolution XQ 60 turf is manufactured using TenCate XQ™ Technology, which provides exceptional split resistance compared to conventional turf fibres, and gives both resilience and strength during playing time. Furthermore, Evolution XQ enhances performance through consistent and even ball roll and ball bounce, ensuring resistance and sliding friendliness whilst playing on an excellent pitch with a natural look.