13 May 2016
Pencoed School Thrilled with their New Sports Pitches
Pencoed Comprehensive School located in Bridgend, Wales have given great reviews to their new pitches installed by GreenFields. Completed mid-April, the project included a state-of-the-art 3G surface alongside a multi sports facility.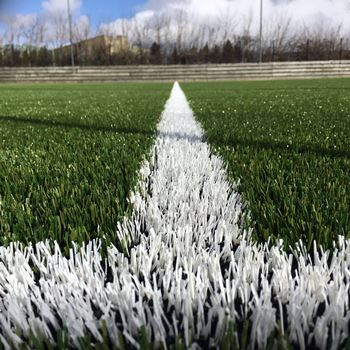 Bridgend County Borough Council conducted a competitive tendering exercise for the project, Andrew Thomas, Group Manager – Sports and Physical Activity at Bridgend Council commented on the completed project: "Greenfields have proven to be a professional company to work with who have been prepared to work with us flexibly to deliver the project that we wanted- nothing has proven to be a problem. The local authority and the school have been very pleased with the facilities that have been created and we look forward to seeing them serve the needs of the school and the community."
Evolution XQ 40 which was installed for the 3G pitch can be utilised for a range of sports and uses TenCate XQ™ Technology to provide not only a plush green appearance but also exceptional split resistance and sliding friendliness and resistance. TX SW was used for the second pitch which is a perfect surface for a range of sports. The product which was also utilised at the 2014 Hockey World Cup ensures accurate ball control, ball roll and speed, and low ball friction characteristics in both wet and dry conditions. This turf product is engineered with TenCate texturized Monofilament™ fibres and is designed to provide excellent sliding opportunities, and a uniform performance throughout the year.