20 May 2016
Pro Club Surfaces for Bury Grammar School
Work started in late April at prestigious independent school, Bury Grammar School on their exciting new sports development. GreenFields will be installing their new 3G pitch alongside an extensive multi use games area which includes a full size volleyball/ basketball pitch as well as four tennis courts. This will be further complemented by a 50m sprint track and high jump, long jump and triple jump facilities.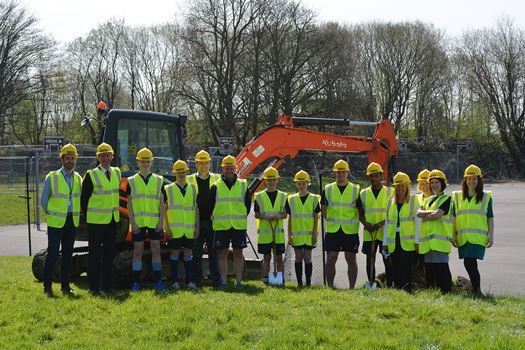 The school has selected first class products which are used by many professional clubs enabling high performance to take place on each pitch. The 2014 Hockey World Cup surface- TX SW is being installed for their MUGAs which enhances accurate ball control, ball roll and speed, and low ball friction characteristics in both wet and dry conditions. MX Trimension 50 was chosen for the 3G surface which is a high quality, durable product utilising the latest in weaving technology. Perfect for rugby and football, GreenFields MX is currently installed at Charlton Athletic F.C, Falkirk F.C, Celtic F.C and Arsenal F.C.
"We can justifiably say that we are providing our current and future generation of BGS boys and girls with a superb and well-deserved, leading edge Sports Campus."

Richard Marshall, Headmaster, Bury Grammar School Boys
Paul Milton, Commercial Director at GreenFields UK commented on the new project: "GreenFields have worked with a number of schools and colleges across the country and are extremely proud to have been chosen for this exciting project at Bury Grammar School. Their sports development will provide pupils with state-of-the-art facilities and the new sports pitches we are installing will be integral to that."
All the facilities will be fully fenced and floodlit and will be completed in the summer, ready for use when their pupils return to school in September 2016.