2 May 2018
GreenFields UK is Expanding!
GreenFields has expanded our UK team and is delighted to announce the arrival of two new colleagues, Andy Lovell and Stephanie Jones.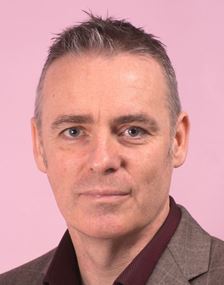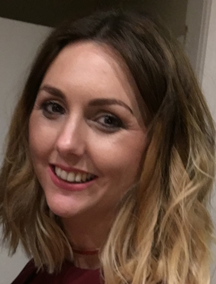 Andy Lovell, National Sales Manager at GreenFields UK joins the team with over thirty years' experience in sales; five of which have been within the sports turf market. His previous role as UK Sales Director at TigerTurf UK Ltd saw him leading the sales function in sports, landscape and education as well as for the UK National Framework sector.
"I feel really privileged to be joining the team at GreenFields. It's an exciting time to be in the synthetic sports pitch market and coming to a company that is synonymous with providing the highest quality, and for delivering systems designed to maximise performance, is a real honour. I look forward to renewing old partnerships - and hopefully building a few new ones."

Andy Lovell, New National Sales Manager, GreenFields UK
Since 2013, he has worked with a number of sports pitch contractors in the UK delivering many successful projects. Andy's new role at GreenFields UK will expand upon this and will see him working on a national basis to increase links and sales opportunities with contracting partners. Andy is passionate about developing a sustainable solution for recycling old, end of life pitches, something which GreenFields is also keen to develop further in the future as part of our eco philosophy. Andy is looking forward to starting his new role just after the May bank holiday.
"We are absolutely delighted to welcome both Andy and Stephanie to the team. Andy is bringing with him a wealth of knowledge; his experience has seen him work with all the sport governing bodies and our own trade body- SAPCA. He will be an integral part of sales activity and development in the UK. New in post, Stephanie has professionalised even further our estimating approach and has an extremely organised, accurate way of working which is perfect for her role."

Paul Milton, Commercial Director, GreenFields UK
Stephanie Jones joins the team in the role as Estimator bringing with her five years' experience in estimating. Stephanie's role is focused on preparing accurate and competitive cost estimates for a wide range of projects. At the heart of her role is working alongside the client to ensure they get their exact requirements and the best value for money, which means close liaison with suppliers to ensure competitive quoting. Hitting the ground running at GreenFields, Stephanie has already successfully passed a CAD course whilst in post along with undertaking site visits for potential and new clients, something which she is keen to get heavily involved in to ensure a greater more accurate understanding of each project she is pricing.
We wish our new team members good luck in their new roles!