4 Jun 2018
Sharples School in Bolton Another Addition to our Local Projects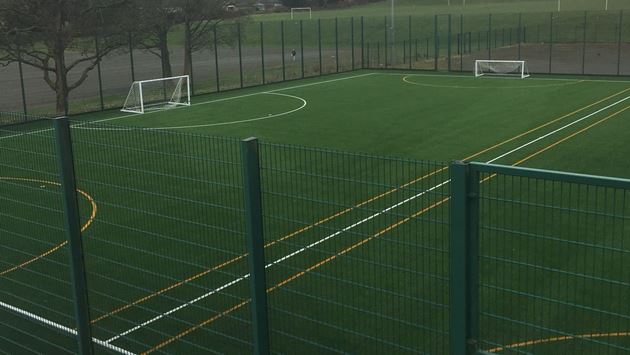 GreenFields are proud to have completed another sports pitch installation within our own borough of Bolton, this time for local high school- Sharples School.
The school located just a few miles from our office opted for a MUGA (Multi Use Games Area) to enable them to play a whole host of sports on one versatile surface. Completed within a short construction window of just three weeks in order to maximise the usability of the pitch for the school for the remainder of the academic year.
"The new pitch is a great edition to the school and the Health Hub, we have had positive feedback from all users".

Nicola Podmore, Facilities Manager, Sharples School
GreenFields MS Pro 40 designed specifically for clubs and schools looking for high standard dual use pitches has been accredited to both FIFA and FIH standards. The fibres are short enough for a hockey ball to glide over and long enough for a game of football. The new MUGA included the installation of a ProGame 070 008 Trocellen shock pad for maximum safety and comfort, when playing hockey in particular.