Pitch Construction
Pitch Construction
GreenFields are experienced in all types of sports turf pitches including synthetic, hybrid and natural grass and specialise in both new builds and resurfacing. Our system thinking approach ensures that your new sports pitch has all the right requirements from civils, irrigation and heating systems to sports fencing and floodlighting.
Your 3G Pitch
GreenFields are an experienced constructor of 3G pitches offering high quality surface solution for clubs and educational establishments to a professional standard. As a FIFA and World Rugby Preferred Producer of 3G pitches we have different options to suit all requirements.
Pitch Construction Options

Base Design- Dynamic / Engineered?
Our experienced team can advise on base options. Engineered bases provide a stable surface with better playing characteristics during the pitch's life cycle. In comparison, dynamic bases offer a lower initial capital cost. However, sub-base depths may need to improve if ground conditions are poor negating any potential benefits.

Shock Pad- Insitu or Pre-Fabricated?
Our R & D dept have selected the most suitable shock pads to test our products on. Insitu pads are manufactured and laid on site through a laser paver and are heavily dependent on operator skill to ensure correct binder vs rubber crumb quantities. Pre-fabricated pads offer a longer life span and warranty with a quicker, easier install.

Artificial Surface- Tufted or Woven?
As an expert turf producer we offer a range of options. Standard tufted pitches are often cheaper with quicker production however, the fibre punch angle results in the fibres naturally leaning to one side in time. Woven turf (GreenFields MX Elite) offers a more natural, vertical appearance with better playing qualities due to the enhanced tuft bind and fibre height blend.
PITCH SURFACE
At GreenFields we are proud to be able to offer different types of natural, hybrid and artificial grass for sports. The performance and texture of our modern sports turf is designed for today's athlete, with the player at the heart of every development.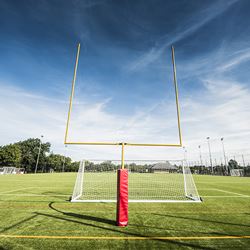 JAN PEACE
Manager
UCLan Sports Arena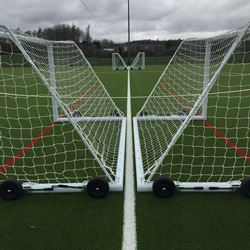 ANDREW IVES
Senior Quantity Surveyor
Rochdale Borough Council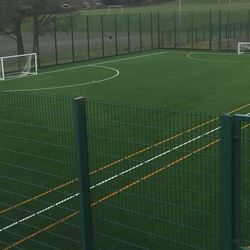 Nicola Podmore
Facilities Manager
Sharples School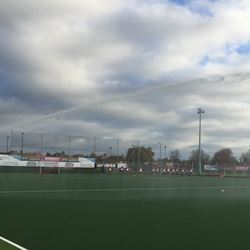 George Buchan
Chairman
Brooklands Hockey Club