XTRAGRASS HYBRID SYSTEM with NATURAL AND ARTIFICiAL GRASS FOR THE BEST OF BOTH WORLDS
The XtraGrass™ hybrid system provides a 100% natural grass feeling and a green looking pitch all year round. Natural grass grows through a specially woven synthetic turf fabric which results in a reinforced grass system that is much more durable than natural grass.


Key Benefits
Synthetic addition to natural grass increases play hours
Increased surface stability due to enhanced artificial coverage
No waiting time- farmed turf rolls available
1-step recycling- backing and fibres part of the same polymer family


GREAT REVIEWS FOR XTRAGRASS FROM UK PREMIER LEAGUE RUGBY TEAM
After its first season at the Ricoh Arena, XtraGrass proved a hit with players and staff at Wasps RFC. We returned to the ground to film the last match of the season and to see how the pitch had held up with dual sports plus a number of events taking place on it.
SPORTS
The enhanced durability of XtraGrass allows both football and rugby to be played on the surface with many more fixtures able to take place compared to natural grass.
Why XtraGrass?
Reduced Surface Related Injuries

100% Natural Play

Play 365 Days a Year

Increased Surface Stability

All Weather Surface
Ivor Turner
General Manager
The Lensbury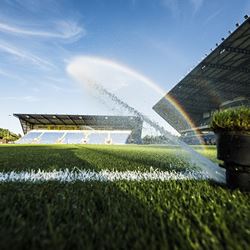 PAUL CURRIER SR.
Head Groundsman
Oxford United F.C.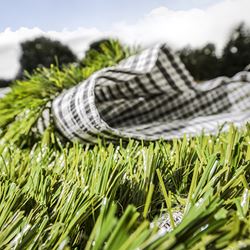 MARCEL BRANDS
Technical Manager
PSV
XtraGrass Cutsheets
If you would like more information on this product please download the cutsheets below.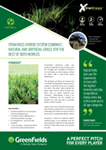 XtraGrass Football Cutsheet
Download PDF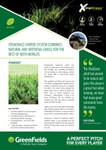 XtraGrass Rugby Cutsheet
Download PDF
Request XtraGrass sample
Contact us today to receive a sample of our hybrid product, GreenFields XtraGrass
Request sample now!