Case story
Cardiff University
Cardiff, Wales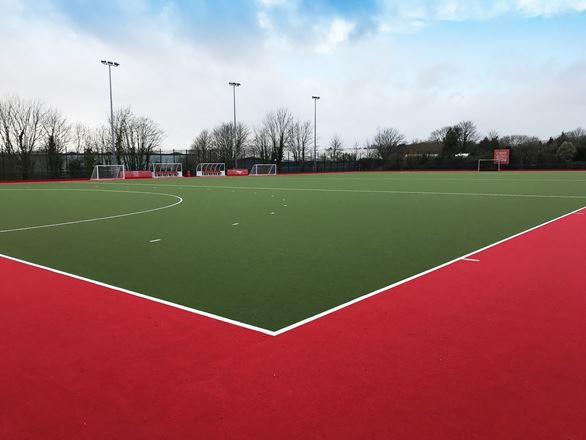 Location: Cardiff, Wales
Product: GreenFields TX SD
Date: Summer 2017
Project Description:
Cardiff University selected one of our construction partners- Tony Patterson's Sports Grounds to install a full-sized hockey pitch as part of their state-of-the-art sports centre. The carpet selected was GreenFields TX SD, a sand dressed hockey surface developed to enable players to enhance their technical skills and provide a stable pitch with ultimate ball control.
The 6483m² field and olive-green hockey pitch was completed with traffic red run offs for ultimate impact and visual appeal. The installation included a rugby scrum area and hockey warm up area, both of which utilised GreenFields' products, along with spectator areas including a grandstand around the pitch perimeter all constructed by Tony Patterson's Sports Grounds. The completed pitch successfully passed FIH testing to National Standards.
Since installation the university have been maximising the usage of their new elite hockey pitch with over twenty clubs using it as their venue for training and competitions.