Case story
Welsh Rugby Union- National Centre of Excellence
Cardiff, UK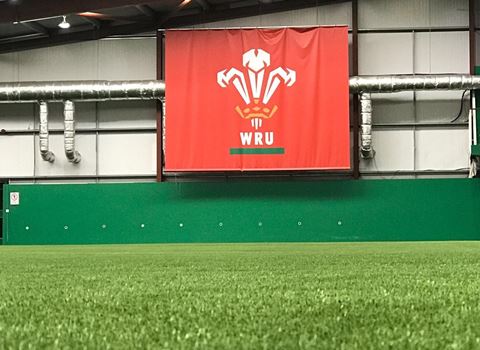 Location: Cardiff, UK
Product: GreenFields MX Elite 60/ GreenFields Slide Max Elite 60
Date: Summer 2017
Project Description:
The Welsh Rugby Union (WRU) National Centre of Excellence, a high-level training facility for international Welsh players at every level selected GreenFields MX Elite 60, a high spec woven product for its new indoor training pitch. The 3072m² pitch at just less than half the size of a full-size rugby pitch has been constructed to endure high intensity training on a daily basis. Installed in conjunction with a 25mm shock pad for increased comfort and safety the new woven pitch offers players an elite experience and has been chosen by many top teams globally for its exceptional playing characteristics and high resilience along with its consistent vertical strength and appearance. GreenFields also installed one of our tufted products- GreenFields Slide Max Elite 60 into one of the centres scrum areas to support the heavy impact these areas take as well as offering a unique insight for our own R & D team as to its performance characteristics when faced with heavy duty daily play.
The indoor woven pitch successfully passed World Rugby Regulation 22 testing criteria.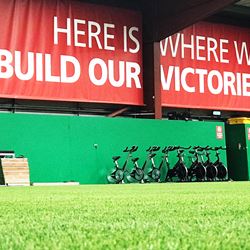 Alan Phillips
Wales Team Manager
Welsh Rugby Union