Case story
Liverpool Hope University
Liverpool, UK
Location: Liverpool, UK
Product: GreenFields TX SD / GreenFields Slide Max Pro 60 
Date: Autumn 2018
Project Description:
As part of extensive campus developments, Liverpool Hope University added a new hockey pitch to their facilities in 2016 selecting the sand dressed GreenFields TX hockey surface completed with a terracotta run off. With a short construction window of only two months, GreenFields successfully finished a full construction of the new 97.4m x 61m (5941m²) pitch complete with perimeter fencing and tested to FIH (International Hockey Federation) standards. The finished GreenFields TX SD pitch is an optimum hockey surface perfect for ball precision, control and a fast rolling speed. It also provides extreme durability, perfect for education establishments were usage is high.
The University were so impressed with their FIH National Certified hockey field that they selected GreenFields for the installation of a 3G football pitch, tennis courts and a natural grass pitch to further support student fitness and wellbeing. The 7,728m² GreenFields Slide Max Pro 60 pitch which successfully passed FIFA Quality testing was completed with a green performance sports pitch infill (Murfitts PRO-Gran) and paired with a Trocellen ProGame 7012 shock pad for maximum player safety and comfort. GreenFields Slide Max is perfect for education establishments who require a professional, durable, high quality playing surface.
The new facilities included sports equipment, floodlights and were fully fenced with an exterior retaining wall and surrounding pathways. The additional pitches were all completed in Summer 2018 in time for the new student intake.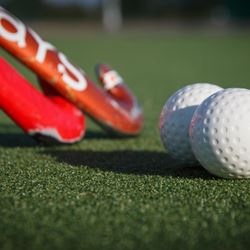 Mark Bateman
Former Senior International Player
Welsh Team