Hockey is one of the most demanding sports for players- it requires speed, agility and strength, which means that the surface it is played on must be up to standard. GreenFields has many years' experience in the design and construction of professional water based and sand dressed artificial hockey pitches. We are able to install these in line with the strict standards set by the FIH (International Hockey Federation).
 Artificial Hockey Pitch
Our elite artificial GreenFields TX surfaces are developed for fast-playing modern hockey. They have incredible player reviews and are used by top international players around the world.
Water Based Hockey Pitch
Classified by the FIH as the Global Elite standard, the optimum surface type for competitive hockey tournaments, our high-tech water based product, GreenFields TX Elite is perfect for professional play at the highest level.
Sand Dressed Hockey Pitch
Our sand dressed hockey product, GreenFields TX SD has been designed for fast playing modern hockey providing a stable pitch for total play and ball control.

FIH PREFERRED PRODUCER  

Part of TenCate Grass, an approved supplier for the FIH (International Hockey Federation), GreenFields hockey turf complies with global playing standards.

GreenFields TX: An Elite Hockey Surface
GreenFields TX has been tested extensively by clubs playing at the highest level and was the official playing field for the 2014 Hockey World Cup and EuroHockey 2017.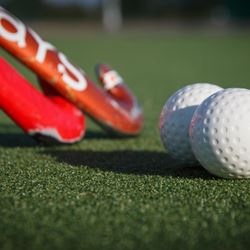 Mark Bateman
Former Senior International Player
Welsh Team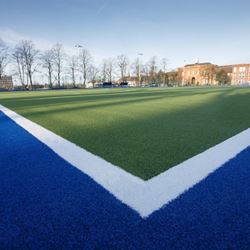 Dr Martin Boulton
High Master
Manchester Grammar School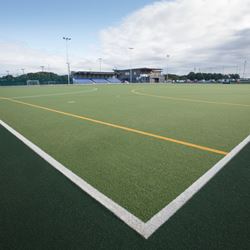 Rob Jepson
Men's 1st XI Captain
Fylde Hockey Club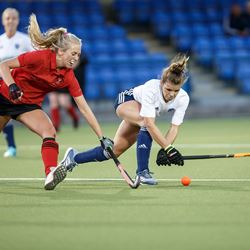 Dianne Roe
Ladies Team Player
Fylde Hockey Club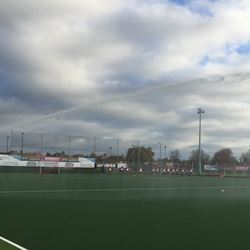 George Buchan
Chairman
Brooklands Hockey Club