Rugby is becoming increasingly popular around the globe. Rugby Union is played in over 100 countries and Rugby League is played in more than 70 nations.

GreenFields has worked with rugby clubs around the world to develop and install the highest quality sports turf, including artificial 3G turf and hybrid systems.
 3G Rugby Pitch
Our artificial grass rugby pitches have been designed to meet crucial World Rugby standards and have proved popular with a number of top rugby clubs including Glasgow Warriors. Our new high-tech woven systems are revolutionising sports turf technology and pushing the boundaries from that of traditional tufting techniques.
Hybrid Grass Rugby Pitch
Offering the best of both worlds, our hybrid product- GreenFields XtraGrass provides a natural surface alternative for rugby clubs, offering increased strength and durability over typical natural grass pitches.
Natural Grass Rugby Pitch
As well as being a synthetic turf expert, GreenFields have in-house agronomy specialists who can install and ensure the optimum growth of natural grass rugby pitches that are playable at every level.
WORLD RUGBY PREFERRED PRODUCER
GreenFields was awarded World Rugby Preferred Producer status as a result of our high quality standards and our longstanding experience in manufacturing and installing 3G artificial rugby pitches.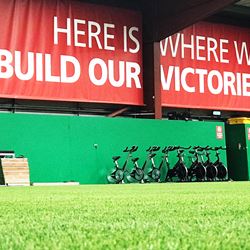 Alan Phillips
Wales Team Manager
Welsh Rugby Union
Ivor Turner
General Manager
The Lensbury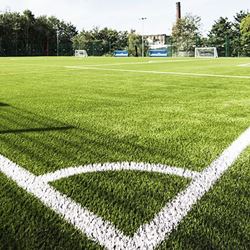 SIMON WILLIAMS
Director of Rugby
Bury Grammar School