Fallstudie
TX SD at City of Peterborough Hockey Club
England, Peterborough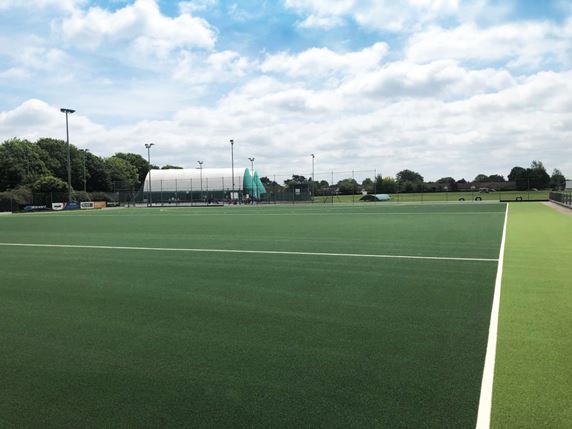 Location: Peterborough, UK 

Product: GreenFields TX SD
Date: Summer 2019
Project Description: 

The City of Peterborough Hockey Club selected GreenFields to install a full-sized hockey pitch after seeing their extensive portfolio of installing some of the top hockey facilities across Europe. The carpet selected was GreenFields TX SD, measuring at 98m x 61.40m, and this sand dressed hockey surface has been developed to enable players to enhance their technical skills and provide a stable pitch with ultimate ball control. The key benefits of GreenFields TX SD include high durability from the TX fibres and excellent foot grip due to the tight tuft bind. 

The field green hockey pitch was a resurface of an existing pitch and was completed with olive-green run offs for impact and visual appeal. The installation of the GreenFields sand dressed pitch features integral white lines and has been completed with a logo mat supplied in The City of Peterborough Hockey Club's logo colours. 
The pitch is now fully opened with over 300 members using it as their site for training and competitions, it is a venue for one of the largest hockey clubs in the East.