12 Jul 2019
Type of Football Pitch Surfaces
There are different types of surfaces that clubs or educational establishments could choose for their new football pitch. The decision as to which surface to select can depend on the level of play, surface preference, budget as well as capability to use for other sports.
The surfaces available for football pitches can be broken down into three main categories: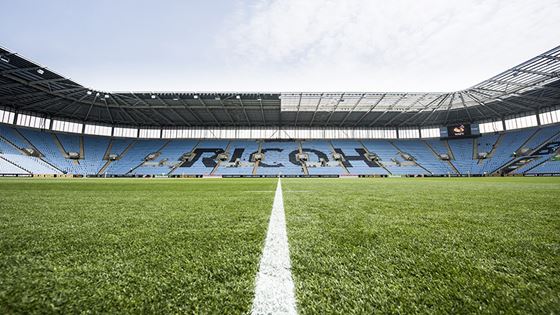 Hybrid surfaces enable play at the highest tier of football. They combine the positive properties of natural grass with the strength and durability of artificial grass. A hybrid surface will provide a more durable surface than the natural grass alternative and will accommodate more playing hours. However, if you want to use your pitch extensively throughout the week for pitch hire and community use a 3G artificial pitch would be a more suitable, cost effective option. GreenFields offer a hybrid surface called XtraGrass offering clubs the best of both worlds which has been selected by top clubs around the globe, read more here.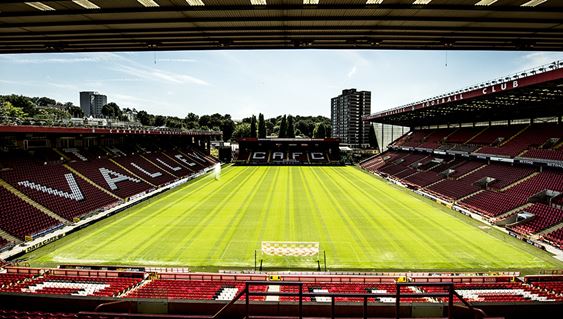 Many professional stadiums are required to have a natural grass or hybrid pitch in order for them to be able to compete at the level they do. Natural grass pitches can vary in quality depending on how they are constructed, and the type of seed used, they are ideal for football or rugby but can limit fixtures compared to synthetic and hybrid grass as they are reliant on weather conditions as well as extensive maintenance. As well as being synthetic sports specialists we have experts in agronomy who can install and ensure growth of natural turf for sport. Our dedicated team can seed a new pitch or if a quicker installation is required can lay down farmed turf rolls. Our experts know how and when to seed and treat the surface to ensure maximum performance with a consistent green appearance. Find out more here.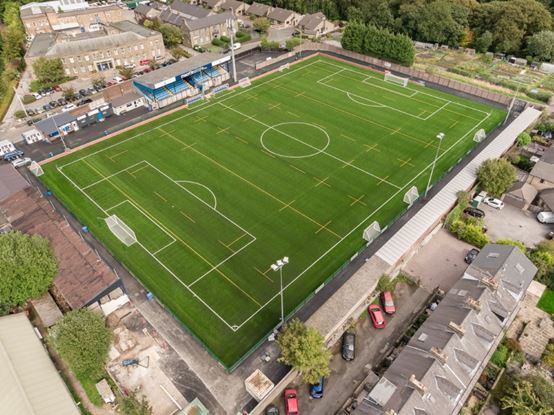 Many football clubs opt for artificial surfaces whether it be for their stadium pitch or training facilities. In the English Football Pyramid, clubs at League 2 and above are not permitted to have artificial pitches in their stadiums but can train on them. Many clubs below this level will select artificial surfaces to maximise their playing hours. In Scotland however, clubs at all level of the game are permitted to play on artificial pitches. The types of artificial surfaces that GreenFields offer for football can be broken down into the following categories:
- Tufted Pitches- Traditional artificial pitches are manufactured by a process known as tufting, the yarn is punched through a backing membrane and held in place with a special coating. Tufted products can meet the needs of both clubs and educational facilities at an affordable price.
- Woven Pitches- Unique to GreenFields, our patented woven technology provides players with the ultimate surface performance. The turf fibres remain upright resulting in the best ball and playing characteristics for rugby and football. In contrast to standard tufted carpets, the weaving process brings together the pile and backing yarns to form the woven turf, offering unrivalled strength and stability. Our woven product, GreenFields MX Elite has been selected by many top clubs across the UK.
The terms 3G and 4G are also used a lot when referring to artificial football pitches. A 3G pitch, or third generation artificial turf pitch (ATP) is made up of synthetic grass fibres (40mm-60mm) which are then filled with sand and performance infill. 4G pitches which would negate the need for infill are not yet a reality and have not to date been officially recognised by sports governing bodies, as such 3G pitches are the only approved surfaces by both FIFA and World Rugby.
To discuss which surface would be the best for your new football pitch please contact us today.