7 Jun 2016
Heywood Happy with their New Pitch
Heywood Sports Village couldn't be happier with their new state-of-the-art 3G football pitch completed in Spring and now open for community use.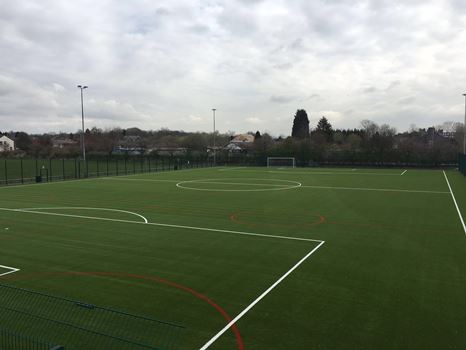 "The quality of workmanship on site was outstanding, the site was well organised and communication with all parties was excellent. GreenFields were found to be a proactive company, who were more than willing to engage with all stakeholders in offering advice and expertise. The end result is a pitch which has exceeded all expectations with both the client and the design team."

Andrew Ives, Senior Quantity Surveyor, Rochdale Borough Council
Commissioned by Rochdale Borough Council, GreenFields installed the new pitch using their Evolution XQ 40 sports turf, a product that is perfect for a community sports facility as it is extremely durable and can withstand high usage. The turf fibres offer exceptional split resistance compared to conventional turf fibres. Not only will the grass look aesthetically pleasing but players will be able to enjoy the game as if they were playing on a first class natural turf pitch.
The 6063m² FIFA tested pitch which is now being used by the community on a daily basis was completed with a number of football goals to enable multiple matches to take place at the same time.