24 Jul 2019
GB Hockey Star Launches New GreenFields Sand Dressed Pitch at the City of Peterborough Hockey Club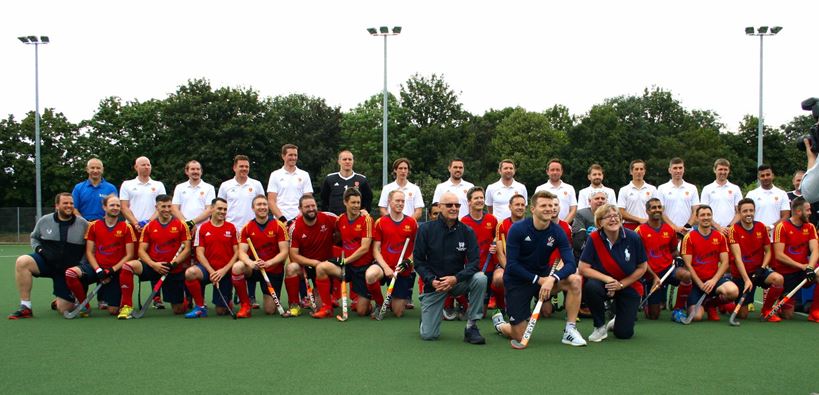 The City of Peterborough Hockey Club recently unveiled their new GreenFields TX SD pitch with the help of current England and GB Hockey Star, Sam Ward. The project started at the end of April and was completed in just over six weeks with players being able to make the most of the new surface from as early as 8 June. With the assistance of Hockey Star, Sam, the sand dressed pitch was officially opened to the public on 14 July, providing avid onlookers with the opportunity to have their photo snapped with one of hockey's top players as well as showcasing the new surface. 
"It's brilliant for the club to have such an excellent new surface which is not only fitting for our Men's 1st XI who gained promotion to the newly formed England Hockey Division One North for next season, and our Ladies 1st XI in East Premier Division, but will also provide a fabulous facility for coaching and playing for all our members of all ages and abilities. It will also allow us to offer new opportunities for community sport and we hope to build partnerships with schools and a wide variety of community groups to bring more people into playing different forms of hockey which they can access."

Darren Griffiths, Club Chairman, The City of Peterborough Hockey Club
The new pitch replaced an old sand-filled surface which was recognised two years ago by the club as being at the end of its life cycle. As an installer of some of the top hockey facilities in the UK, GreenFields were selected by the club with the top-quality sand dressed GreenFields TX SD product chosen for the resurface. Providing an optimum surface for players to enhance their technical skills and a stable pitch for total control, GreenFields TX SD also offers identical ball roll in all directions as well as great ball rolling speed and accuracy. The presence of the England Hockey Star, Sam enabled the club to raise awareness of the resurface with his support demonstrating just how significant this renovation was for them. The sports icon also took time to join in their regular mini hockey session and had his photo taken with the community.

The City of Peterborough Hockey Club worked hard to raise the funds for the newly resurfaced pitch with their final amount totalling an impressive £170,000 for the redevelopment. With the combination of donations, and fund-raising events run by club members, the hockey club was then able to give the go ahead for the installation. 
The new sand dressed pitch resurface will provide club members and the community with an enhanced playing experience that will benefit the club for years to come.